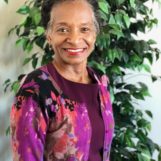 The mission of New Beginnings Today is to enhance self-care as we support, assist and care for others.
New Beginnings Today supports baby boomers as they navigate the new opportunities and demands of a mature age. Through workshops, teleclasses, speaking engagements and focus groups, we help individuals prioritize themselves, manage stress and achieve life goals.
Services are offered in three primary areas. Please click below for more information!
For tidbits and reflections on caregiving, wellness and more, check out our blog, dial in to the Transformational Tuesday~~Expert Interviews or tune in to hear New Beginnings Today Founder and Life Coach, Angela Mozelle, on RareWoman Radio!
We look forward to the opportunity to support you in your journey.