Sign up for her class.  Join her group.  She can make a difference in your life.

                                                                                                                                      -Sarah W.
Hundreds of individuals have effectively gained tools to enhance their quality of life and well-being. Join them!
If you would like to learn strategies to help you manage self-care or chart your path toward a more fulfilling life, attend a New Beginnings Today workshop. With varying formats suited to individuals who enjoy the camaraderie of a group setting or need the flexibility and privacy of an individual session or teleconference alike, New Beginnings Today has something for you!
Events are filled with content to assist you with relaxation, connect with others and care for yourself. Register for upcoming events below or peruse the calendar for future offerings.
Featured photo: Angela and attendees enjoying exercise demonstration at September 2014 event. Visit the gallery for photographs from other events!
Upcoming Events & Registration Information
The Empty Chair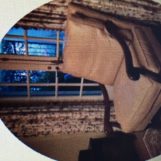 Stay on The Path (accountability partner)