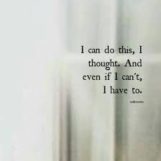 Every day is a New Beginning, let's make the most of it!

              Angela Mozelle, New Beginnings Today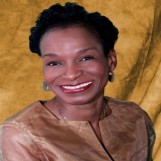 Angela Mozelle is a caring, supportive and experienced "self-care" advocate, author,  consultant and volunteer.
Every day she works with clients who find themselves in some of life's most difficult and trying challenges —the death, illness or incapacitation of a spouse, parent or loved one. Having personally experienced these grave situations in her own life, Angela possesses an intimate understanding of the pain, confusion and hopelessness these unforeseen catastrophes can bring to those "caregivers".
As a Life Coach with New Beginnings Today, Angela embraces midlife women  and others who are stuck or struggling with transitions and provides support and assistance in aspects of self-care including bereavement, empty nest syndrome, career and lifestyle challenges. Angela is passionate about personal development and the accountability, expansion and value that coaching offers.
Angela is a graduate of Shaw University, Downey School of Court Reporting and The Coaches Training Alliance as a Certified Life Coach. She is also the resident Life Coach on Urban Broadcasting Network's RareWoman Radio Program and is frequently invited to share her wisdom resources and tools throughout the community with various organizations.
Clients of New Beginnings Today benefit from her wealth of professional experience as a court reporter for nearly two decades, as well as, her personal experience caring for others and overcoming grief.
When not caring for her clients, Angela is a mother to two adult daughters, a jazz lover and art museum enthusiast. Demonstrating a penchant for setting and achieving goals in her own life, she is ready to fulfill a long-time dream of horse back riding.
New Beginnings Today ~~ Because Someone Needs to Take Care of You

Angela Mozelle founded New Beginnings Today in 2008 to enhance self care while supporting, assisting and caring for others. These services educate, inspire and encourage "baby boomers" to take better care of themselves as they manage their complicated routines of caring for others, careers, family, finances, health and more.
Through New Beginnings Today's series of workshops, presentations, events and one-on-one and group coaching focused on Self-Care, Grief Support and Life Coaching, Angela encourages midlifers to make themselves a priority. Offering services that address the spectrum of caregiver concerns, New Beginnings Today aims to enhance wellness and personal fulfillment for those who want and are ready to move forward and rediscover the "new normal".